Marketplace Events
Superbowl Pep Rally
Friday, February 3, 2017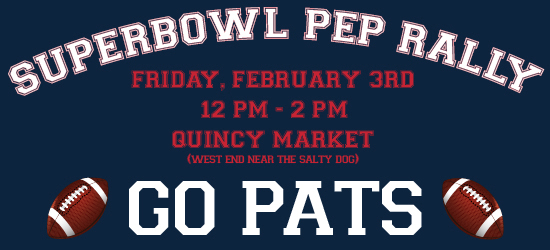 CALLING ALL PATRIOTS FANS!
Join us at Faneuil Hall Marketplace this Friday to rally for the home team as the New England Patriots prepare to take on the Atlanta Falcons for Super Bowl LI! We will be in the West End outside of Quincy Market (near The Salty Dog) from 12 pm - 2 pm. Bring your camera to take pictures with our life-size Tom Brady and Rob Gronkowski cardboard cutouts so you can share your Pats Pride!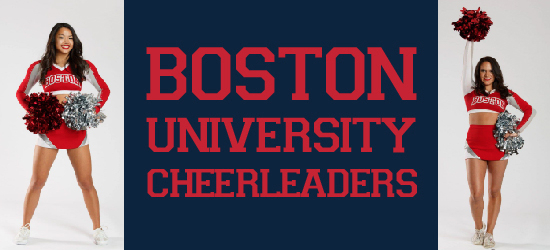 The Boston University Cheerleaders will be here to lead us in some cheers! Don't miss their award winning talent and team spirit!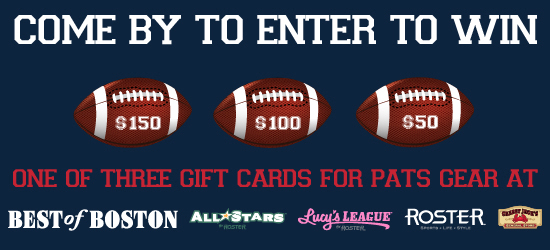 Do you need new Patriots gear before Sunday? Don't worry we've got you covered! We are having a contest to win a $150, $100 or $50 gift card to all of the sports stores at Faneuil Hall including Best of Boston, All Stars, Lucy's League, Roster, and Crabby Jacks! Bring your business card and we will do a live drawing at 1:30 pm!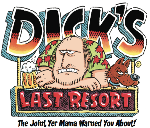 Dick's Last Resort - 15% for people in Patriots gear!
Cheers Faneuil Hall - $5 Cup of Chowder